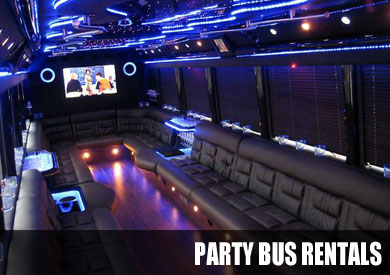 If you need a reliable prom limo service in Buffalo, NY, there could only be one company to make your dreams come true and that is Buffalo Prom Limo Services. You get reliable limousine service complete with all the features and amenities that you have been looking for. Your prom will be the most memorable night of your life when you come in your very own private limousine service. We also have some incredible party buses too! Be sure to check out our entire fleet today!
Prom Limo Buffalo
Be the talk of your school and be an instant celebrity when you arrive at your prom venue in a beautiful Hummer or a classic Mercedes Benz! You will be well-rested, relaxed and in a good mood for the night ahead. It won't be a guarantee that you will be crowned prom king or queen but it is a complete guarantee that you will have a terrific time with your friends in your own limousine.
Buffalo Prom Limos
Three cheers for prom limos in Buffalo! There are a lot of limousine models to choose from. They have the most popular Hummer and the most stylish Lincoln or Mercedes. The company has exclusive Town Cars and of course the classic Cadillac. All these cars come with the most updated limousine amenities such as audio and video equipment, seating and interiors, gaming consoles, Wi-Fi and so much more. Needless to say that your limousine ride will be operated by an experienced driver who will be able to take you to your destination and back safely and on time.
Prom Transportation Services
Aside from prom services, Buffalo limos may also be rented for other special occasions such as weddings, birthdays, bachelor or bachelorette parties, anniversaries and homecoming dances. The company also rents limos for business and corporate events, concerts, sports events and so much more.
Things To Do Before Prom
Canalside – this is a great place to walk and see the grand sights in Buffalo, NY.
Forest Lawn – this is a lovely park where there are walking paths, gardens, benches and wide open green spaces.
First Niagara Center –this is a nice NHL arena that is always jam-packed with hockey fans all year round.
The Buffalo Zoo – this is a small but well-kept zoo which is perfect for friends and families to visit.
Buffalo History Tours – make your night interesting by embarking in a history tour in all the interesting places in Buffalo.
Prom Limo Buffalo Prices
If you are looking for discount offers you can bet that Buffalo prom limos offer these year after year. You must call beforehand to find out their latest deals. Your prom limo rates depend on the type of limousine you want to rent, the number of people in your group and the duration of your trip. The destinations that you want to visit may also affect your rental rates.